Features
---
Organize notes just the way we consume information!
Our educational system has ingrained in us,
the age old organization structure of Book ⇒ Chapter ⇒ Section.
So, why not a note taking tool that allows us to take notes in this simple organizational format?
So, in Meri Book (Meri in Hindi/Urdu means 'my") any and all data is just three clicks away...
Your Section of interest inside a Chapter of a Book, just the way it should be.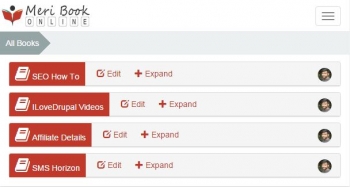 ---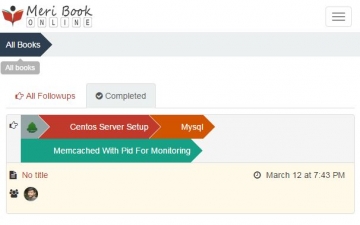 Perfect for a getting things done.
Key to productivity is organizing your to-dos in a way that makes them all manageable.
With Meribook, the emphasis is on getting things out of your head (your knowledge base) and into a system you can refer to easily with no distractions. With ability to create 'processes' as you get things done, you get more done faster and more efficiently.
---
Share, how you like it. With whom you like.
Meribook gives you fine grained control over your knowledge to share it with your friends and colleagues. You can share publicly, privately or by invite.
You can share the whole book by inviting as many people as you like. You can share a chapter with another set of people, and then you can do the same with each section.
---
Available 24/7 in the cloud
You can access Meribook, from your favorite devices including tablets and smartphone. Internet is all that is required for log in.