Pricing
Grow your brand with knowledge sharing and collaboration without the tech headaches.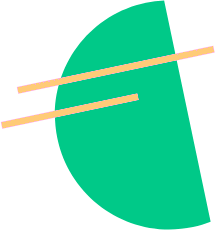 Frequently Asked Question
Why did you build this?
This project started as a 'note-taking' solution to address our own need as a web agency to properly manage SOP and code snippets.
Google Docs and other solutions were easy to add notes but hard to find them in context while working on projects.
Do my subscribers need a Meribook account?
Yes, every user will need to create their own personal account. The free account allows the users to collaborate and interact on the platform with any number projects/books from other members.
Does it work with WordPress?
Content from Meribook can be embeded on any webpage using our embed functionality. So, yes works on WordPress, Wix, Squarespace, Drupal etc. The best part is you can share content with very specific granular permissions.
What about integrations? Are there limits on integrations?
We built Meribook so that each book can be configured independently. For example, you can connect each book to a different Mailchiip account. Yes, it is that flexible :)
Can I export all my data and content?
Export to PDF format is available as a browser save option where you can download the whole book in one go. A more robust export feature is planned once we get our core feature sets complete. Subscriber list can be downloaded as CSV - Yep, we do not restrict access to your subscribers info unlike other social platforms.
Can I use my own domain?
This is one of the most requested features as most people initially view Meribook as another LMS platform. Because you an invite any user to your book or have them subscribe to your content, this is very similar to FB group. Can you imagine FB group on your own domain? It just won't be the same. Same applies to Meribook.
Is this like Thinkific, Teachable and other online LMS?
Yes. Kinda :) With the LMS like content delivery each Book can be viewed as a 'Course'. You can give access to that course manually, use our connect campaign feature to build your list, and also sell your course using your own payment solution and then adding the user via the many integrations.

Can I use this for clients?
Ofcourse. We are focused on making this platform ideal for content publishing and working on features to enable coaches and agencies better manage their client needs.